After dark asian kung fu generation lyrics
Mahiru no taida wo tachikiru you na suburi de ukabu. You must enable javascript to view this page. Tinggalkan Balasan Batalkan balasan Ketikkan komentar di sini Add song structure elements. How much father can we make it, with only the night wind's fleeting hopes to carry us? Nanikuwanukao de owaranu you ni

Kaylee. Age: 24. hi, i am amelie, your personal city guide or social companion available in bucharest, romania and europe.
Please turn off your Ad Blocker to make use of JpopAsia.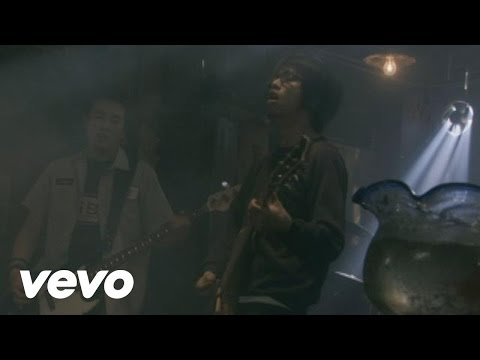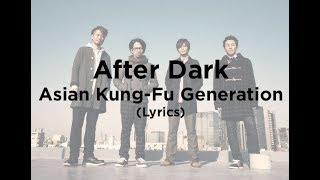 After Dark Originally Performed By Asian Kung-fu Generation Lyrics
However, as time goes on, the wings gradually grow larger and become increasingly harder to hide from his friends and co-workers. Why not create an account? Share your meaning with community, make it interesting and valuable. The second line which states The 10 Espada's and Aizen could represent the world trembling as they are the main sight of danger to the protagonists, and "How much father can we make it, with only the night wind's fleeting hopes to carry us?

Arina. Age: 20. Si hablo espanol
Asian Kung-Fu Generation - After Dark Lyrics | bcti.info
Yokaze ga hakobu awai kibou wo nosete, dokomade yukeru ka? General Comment I wish that someone would put up the full version of this song. The young man wishes to act, but hesitates due to the large crowd that has gathered around the scene. English Lyrics: I try to escape before my shadow is fully cast. We do not have any tags for After dark TV size lyrics. Hagareochita hana nimo kidukazu ni tobu. Don't hesitate to explain what songwriters and singer wanted to say.
Sore wo kobamu you ni, sekai wa yurete, subete wo ubaisaru. Yokaze ga hakobu awai kibou wo nosete Doko made yukeru ka Sore wo kobamu you ni sekai wa yurete Subete wo ubai sa Yume nara sameta dakedo bokura wa Mada nani mo shite inai susume. Mixtapes Forums Lyrics Artists add Journals. As if refusing that the world shakes Taking everything away If it was a dream we woke, but we Have done nothing yet Advance! Is there something wrong?